Discover What Patients Say About Martina Audiology
---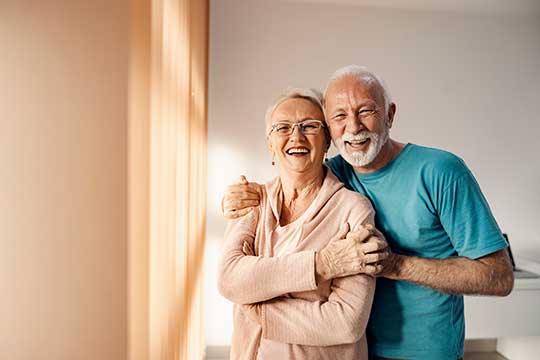 He seemed to take the whole person in view, instead of just the hearing. He was interested in the person as well as helping with their hearing.
– Ethel
The entire experience of getting hearing aids was very comfortable. Mark spends as much time as necessary for me with my hearing aids to feel that I would be successful. Thank you, Mark – I can hear for the first time in years.
– Rose
Martina Audiology made a major purchase both pleasant and understandable. I left feeling very informed about the technology, fit and wearing of the new hearing aids.
– Bill
The personal attention given and the continuous service and caring never ends. They are very professional. I have been using him for more than 12 years and would recommend him to anyone.
– Ken
I appreciated the knowledge of the product Mark has and the friendly way my wife and I were presented with the product!
– Alvah
Courteous phone talk. First impression of Mark – excellent. Explanations fully understood. Questions answered. Office care polite & complete. 30 day trial offer very acceptable.
– Joan
I like the follow up and service AFTER purchase. Product more expensive but worth the service you get from Mark. I would recommend Martina Audiology and Hearing to others.
– Jan
Mark Martina is great to work with. He is very knowledgeable and provided all choices to me to make the proper decision for my situation.
– Scott
They had explained how to use everything regarding the hearing aid, the do's and the don'ts. They were very nice, understanding and caring about my problems with hearing aids. I can hear better now!
– Nancy
I am very satisfied with the services of Martina Audiology. Mr. Martina is the best audiologist I have been to visit. I have been hearing impaired for 45 years. He has a very caring attitude. He gave the best hearing test I have ever had.
– Lloyd
Thanks Dr. Martina for giving my Grandpa back his hearing! I don't have to yell anymore and I don't have to keep saying the same thing over and over again. You are super! And Grandpa loves you too!
– MS
I went to one of those chain clinics and fooled around with them for over a year and a half and they still did not improve the quality of my hearing very much. Not only was I wasting my money, but also my time. A friend recommended that I try Martina Audiology and within a very short time I was hearing much more clearly than ever before!
– JP